Here's a real treat - a few belated
Beardapalooza
(aka SXSW 2009) photographs that our friend, Michael Williams, kindly took for us(under my supervision) during our visit to Austin. In addition to being one hell of a beard paparazzo, MW also runs his own brilliant,
style-savvy blog
that keeps us informed on all things masculine, American, classic and cool. If you are a true red-blooded(and bearded) American man, you should definitely check out his blog,
A Continuous Lean
, after you are finished soaking in the awesomeness of these pictures.
BEARDAPALOOZA 2009. AUSTIN, TX.
"I am extremely hot and definitely read ACL"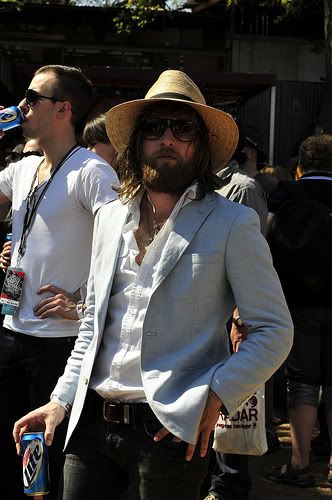 "I too am an ACL reader. Thats why my beard totally works with this man purse"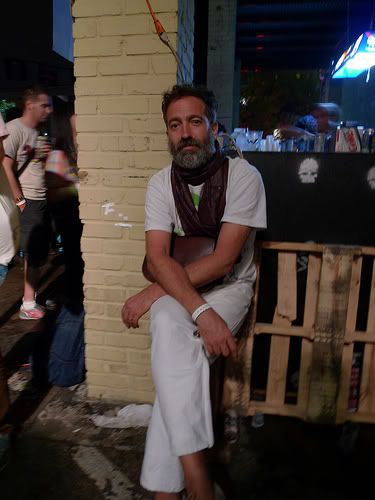 "I've got two bucks that says the dude behind the camera is drinking a High Life right now"
"My beard is so amazing that it has it's own
Twitter
"
"Shhhh..this beard is fake, I hope Auerbach likes it though"
"Wow, i can't believe all these tips are from that creepy blonde chick"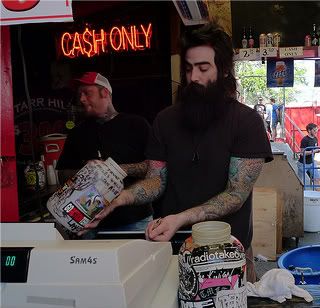 And this is just one of Ali and I following that Emo's beardtender back to his hotel...